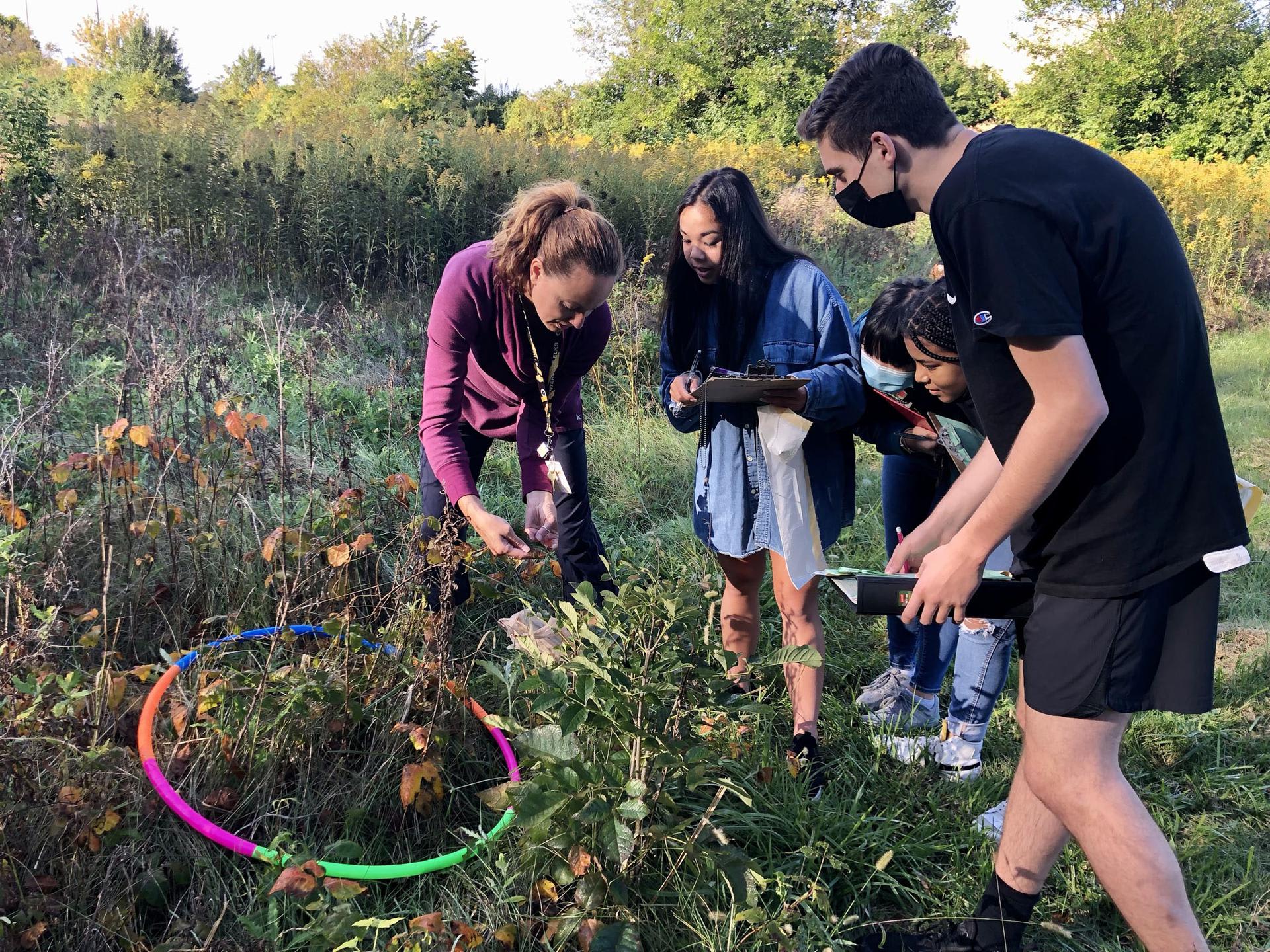 CHS EXPANDS AP COURSE OFFERINGS
Did you know high school students who take at least one Advanced Placement (AP) course are more likely to graduate from college? Since 2019, when the district began a partnership with Equal Opportunity Schools to ensure equitable access to academically intense high school programs, Centerville High School has expanded its AP classes to 26 different course offerings. Participation in AP classes at CHS has increased by more than 30 percent.
Centerville High School seniors and their families can register for a free FAFSA workshop to get expert help completing their financial aid application. Online registration is required by Friday, Oct. 8.
The Centerville Jazz Band will hold its sixth annual Community Night from 5-9 p.m. on Saturday, Oct. 16 at the CHS football stadium. The event is free and open to the public.
The Haunted Trail, sponsored by the Centerville Noon Optimist Club, has been a community tradition for nearly 40 years. This year, CHS Theatre students created additional props and backdrops needed for the event's new location.
Please check online menus often! Some supply chain shortages have impacted our district, sometimes making it challenging to get specific food items.
Students wanting to take AP tests at Centerville High School in the spring of 2022 will need to register for each exam between Oct. 11-31, 2021.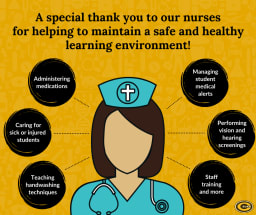 Did you know Child Health Day is celebrated each year on the first Monday in October? This month is a great time to recognize the six school and 10 clinic nurses who work hard to meet the health care needs of more than 8,200 students in Centerville City Schools.
The Parent Connection Advisory Board invites interested parents and staff members to attend the first quarterly meeting of the school year at noon on Oct. 7 in the PDC at Centerville High School.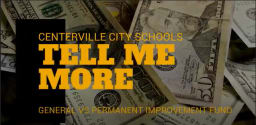 Throughout the year, the district will be sharing quick videos with basic information about school funding.
Thursday October 7
Parent Connection Meeting
12:00 PM - 1:00 PM
CHS PDC
Monday October 11
No School - Columbus Day
Friday October 15
End of 1st Quarter
Monday October 18
Board of Education Work Session
6:30 PM
CHS South Unit Commons
Monday October 25
Board of Education Meeting
7:00 PM
CHS South Unit Commons
Thursday October 28
No School - Parent Teacher Conferences for All Levels
Friday October 29
No School - Parent Teacher Conferences for All Levels
Monday November 15
Board of Education Work Session
6:30 PM
CHS South Unit Commons
Monday November 22
Board of Education Meeting
7:00 PM
CHS South Unit Commons
Wednesday November 24
No School - Thanksgiving Break
Thursday November 25
No School - Thanksgiving Break
Friday November 26
No School - Thanksgiving Break
Monday December 13
Board of Education Meeting
7:00 PM
CHS South Unit Commons
Friday December 17
End of 2nd Quarter
Monday December 20
No School - Winter Break
School Events & Fundraisers
CHS Women's Soccer - Youth Soccer Club Night - Oct. 6
[All ages] TONIGHT! Wednesday, Oct. 6 is Youth Soccer Club Night -- your CHS Lady Elks JV-A and Varsity Soccer Teams will be hosting Springboro at Alumni Stadium at 5:30 and 7:15. All youth players wearing their club jerseys receive FREE admission! Parents will need to purchase tickets online through Ticket Spicket: https://bit.ly/3om4hAS
Chipotle Takeover to Support Weller PTO - Oct. 6
Join us at Chipotle tonight (Wednesday, Oct. 6) between 4-8 p.m.! Present this flyer to your server, and Chipotle will donate 33% of the proceeds to the Weller PTO. You can also order online using the code 9PTLDYQ in the "promo" field at checkout. Spread the word and enjoy some delicious food!
Chance to Buy Centerville Elks Football Memorabilia - Oct. 7
Interested in Centerville Elks Football memorabilia? Come out to the Elks Stadium this Thursday, Oct. 7 from 6-7:30 p.m. and support our 2021 Elks as they continue through their season! CFMC will be selling old varsity jerseys worn on the field prior to 2017. Grab a jersey worn by alumni or a jersey with your favorite player's number. All proceeds will go directly to funding meals for our hard working players. Each jersey is $25 and will be sold on a first-come basis.
Support John Hole by Eating at Chipotle - Oct. 13
Eat at Chipotle, 1051 Miamisburg-Centerville Rd. between 4-8 p.m. on Wednesday, Oct. 13 and 33% of the proceeds will be donated to John Hole PTO!
CHS Women's Soccer City BBQ Takeover - Oct. 14
Giving back never tasted so good! Eat barbeque on Thursday, Oct. 14 and support the Centerville High School women's soccer team. Show the flyer to the cashier at checkout (print or on phone) or use code FundA if ordering online, in the app or over the phone.
PVS PTO Takes over City BBQ - Oct. 19
Support the PVS PTO when you eat at City Barbeque in Centerville on Tuesday Oct. 19. City BBQ will give back 20% of the proceeds to support our students and staff! See flyer for more details.
FALL FALL for PIZZA PIZZA - Little Caesars Fundraiser All Month!
The Centerville Destination Imagination Parent Support Group is holding a Little Caesar's Fundraiser this October! Send pizza party kits to your college students, friends far away, or have something for those nights you haven't planned out dinner but don't want to go back out to pick something up! Ordering and delivery is safe and contact-free.
Truck or Treat at Oak Grove Park - Oct. 16
[Grades PreK-5] Check out vehicles from around town on Saturday, Oct. 16 from 10 to noon! Children can honk fire truck horns, shift tractor gears, push buttons in law enforcement vehicles and more! Business participants will provide giveaways such as candy and stickers!
Village of Elks Parent/Guardian Advocacy Group to Meet - Oct. 6
[For parents/guardians] The Village of Elks welcomes you to attend our next virtual meeting TONIGHT (Oct. 6) from 6:30-8 p.m. The meeting will include visits from school board candidates and the opportunity for parents to connect. The meeting link is https://bit.ly/39uROSo. For more information, email Furaha at mgparents2020@gmail.com.
Centerville Community Blood Drive - Oct. 11
Join the Community Blood Center for a community blood drive on Monday, Oct. 11 from 3:30-7:30 p.m. in the East Unit Commons at Centerville High School. Donors must make an appointment online or by calling 937-461-3220.
Centerville City Schools offers these links as a service to the community and is not responsible for the content of these organizations' websites, flyers or classes.
If you are interested in sharing your community event, please complete the Request for Distribution of Materials Form.