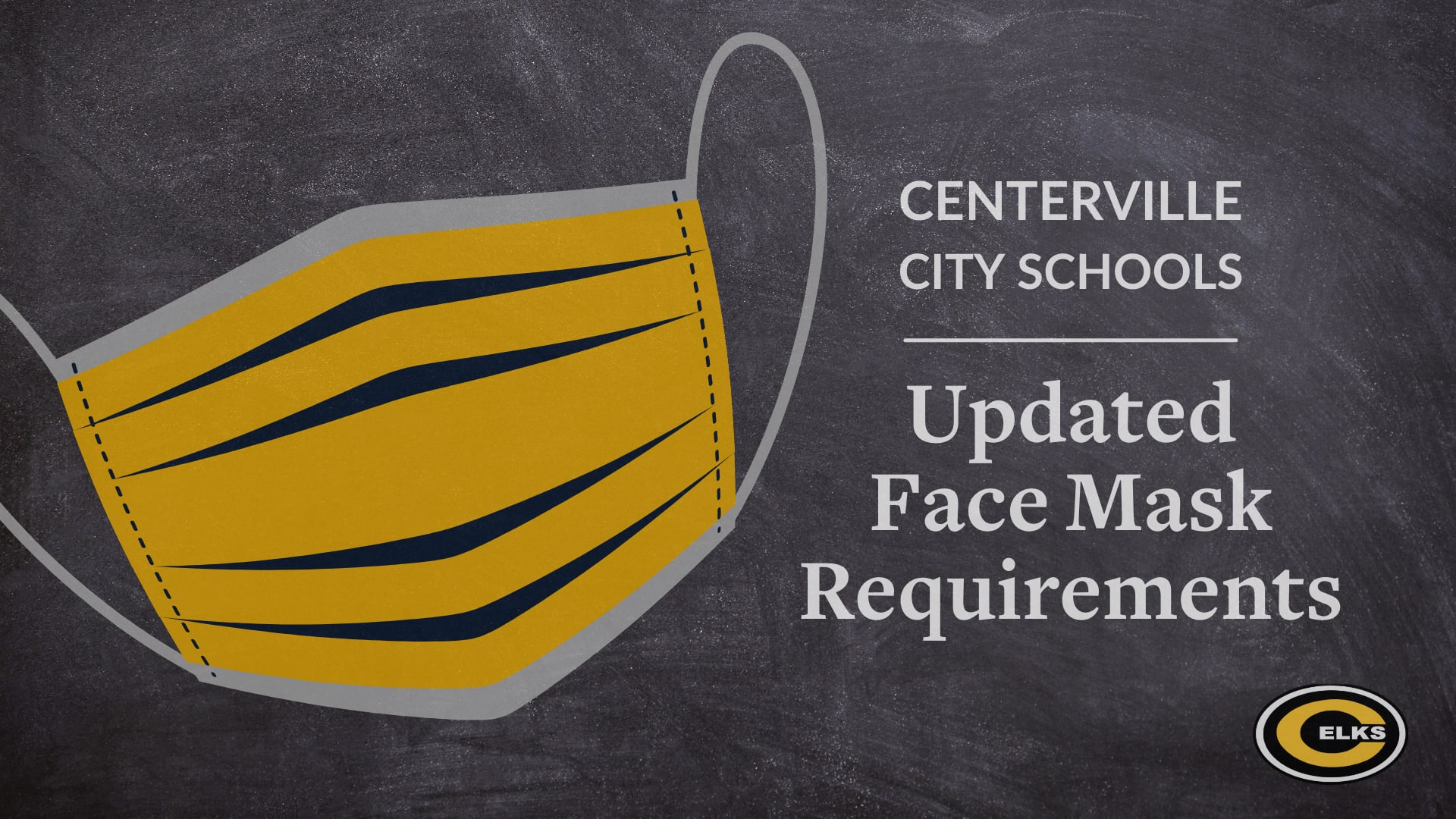 UPDATED MASK REQUIREMENTS
This afternoon, we sent out a phone call as well as a separate email about updated face mask requirements throughout the district. Beginning Monday, Aug. 30, face masks will be required for all K-12 students, staff members and visitors, regardless of vaccination status, while inside all district facilities. Although the requirement does not go into effect until Monday, we strongly encourage students and staff members to start wearing face masks to school as soon as possible. A link to the full message from Dr. Henderson is included below.
Reporting positive COVID-19 cases, quarantines
Please remember to report any positive COVID-19 cases or close contacts to the school district. Click here to access our online reporting form. COVID-19 data will continue to be updated on the district website each Friday.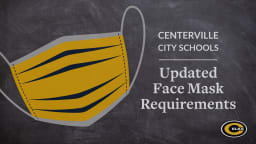 This message from Superintendent Dr. Tom Henderson was sent to families on Aug. 25, 2021.
Free meals are available to all students, but if your child plans to purchase additional items, you'll need to add money to the new Titan Meal Payments system.
The Voyager AfterSchool Program still has openings in all K-5 buildings except John Hole Elementary.
What happens if a Chromebook is not working properly? This article explains the district's process for keeping devices in working condition as well as potential fees for Chromebook damage.
Destination Imagination will hold an informational meeting for parents at 7 p.m. on Wednesday, Aug. 25 in the Cline Elementary Auditorium.
Wednesday August 25
First Day of Preschool (AM/PM)
Monday August 30
Board of Education Meeting - CHANGED: This meeting was rescheduled from Aug. 23.
7:00 PM
CHS South Unit Commons
Monday September 6
No School - Labor Day
Friday September 17
No School - Professional In-service Day
Monday September 20
Board of Education Work Session
6:30 PM
CHS South Unit Commons
Monday September 27
Board of Education Meeting
7:00 PM
CHS South Unit Commons
Monday October 11
No School - Columbus Day
Friday October 15
End of 1st Quarter
Monday October 18
Board of Education Work Session
6:30 PM
CHS South Unit Commons
Monday October 25
Board of Education Work Session
7:00 PM
CHS South Unit Commons
CHS Soccer Takes Over City BBQ - Aug. 26
Support the CHS Women's Soccer team by eating at City Barbeque Centerville on Thursday, Aug. 25 and they'll get 20% of the proceeds. See flyer for more details.
Eat at Chipotle & Earn Money for Watts PTO! - Aug. 31
Get dinner at Chipotle on Aug. 31 from 5-9 p.m. and the Watts Middle School PTO will receive 33% back! You can order online or in-person. It can be dine-in or to-go. Just show the flyer to the cashier (or enter the online code: 2T67KK2) and enjoy your meal!
City BBQ Takeover to Support Weller PTO - Sept. 1
Join us at City BBQ on Wednesday, Sept. 1 between 10:30 a.m.-10 p.m.! Present this flyer to your server and City BBQ will donate 20% of the proceeds to the Weller PTO. Spread the word and enjoy some delicious food!
WTRC Sharks Swim Evaluations - Sept. 7-10
[Ages 4-18] Do you love to swim? The WTRC SHARKS are having open swim evaluations on Sept. 7, 8, 9 and 10 at 5:45. We would love for your swimmer to come to the RecPlex on one of these days to swim for the coaches. This will help determine the correct group placement for your swimmer. Young swimmers need to be comfortable in the water and be able to swim 15-20 yards in the pool. If interested, please contact Head Coach Evan at evanmulliken1@gmail.com to set up your specific day for the evaluation.
CUSA Soccer - Come and Join the Club
[Ages 7-10] Our Academy is looking for new players ages 7 to 10. We offer the best environment in Dayton for your young player to learn and grow in the sport of soccer. Questions, email cara.hughes@cusasoccer.org.
Centerville City Schools offers these links as a service to the community and is not responsible for the content of these organizations' websites, flyers or classes.
If you are interested in sharing your community event, please complete the Request for Distribution of Materials Form.